Rollin Pickford
Biography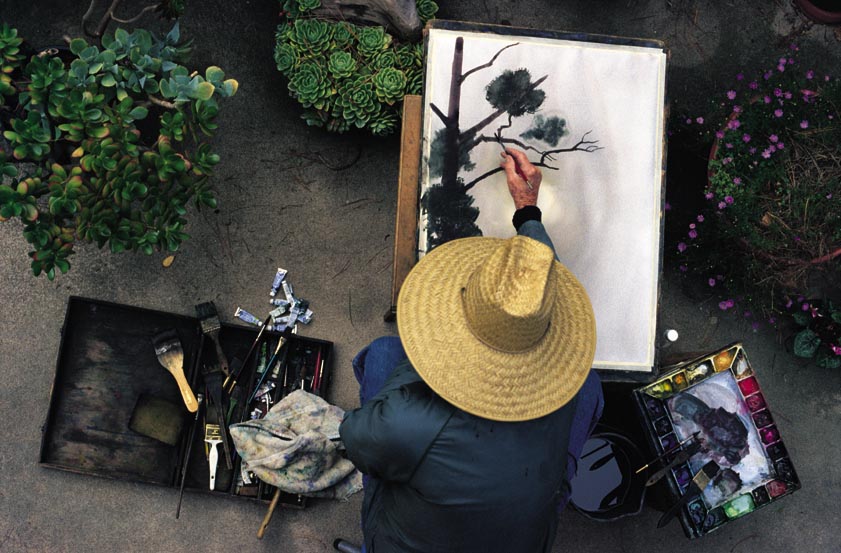 For six decades, Rollin Pickford was the leading painter in California's Central Valley. Nearly every other watercolor painter in the region studied with him. His work has been exhibited locally, nationally, and internationally, winning over 300 awards. During the 1950s, Pickford illustrated short stories by William Saroyan and many other articles for the
Ford Times and Lincoln Mercury Times
magazines. In 1963, he won the nation's most prestigious watercolor award: First Prize Purchase Award at Watercolor USA. In 1964, a critic dubbed him Painter Laureate of the San Joaquin Valley. The Fresno Art Museum honored Pickford with three large retrospective exhibitions of his work in 1964, 1989, and 1998. The Press at California State University Fresno published California Light, a beautiful, hardbound monograph of Pickford's work in 1998. In 2000, Valley PBS premiered a one-hour documentary on the artist's life and work,
Master of Light
, which aired in over 45 broadcast markets across the country. Pickford's work is represented in more than 3,000 public and private art collections.
Since 1939, when he began interpreting the Central Valley in watercolor, much of the farmland surrounding his native Fresno has been consumed by strip malls and housing tracts. Many of his paintings document an agrarian landscape that no longer exists.
Use the link below to watch Master of Light: The Life and Watercolors of Rollin Pickford