Rollin Pickford
Original Watercolors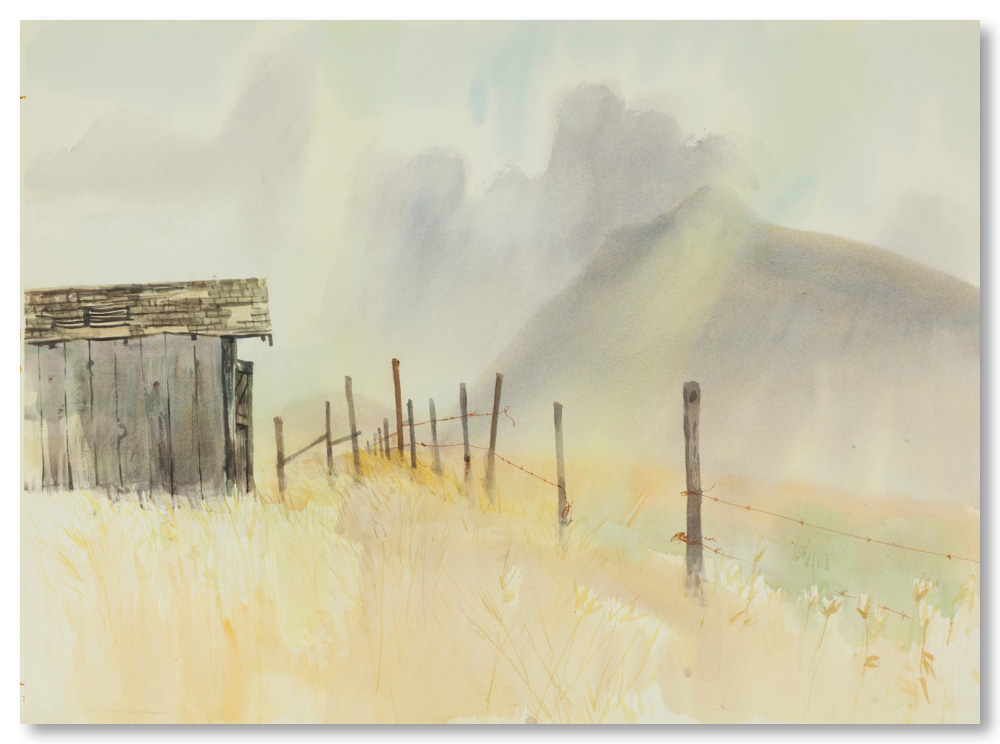 "The battle with technique and composition long past won, Pickford is now free to interpret, to simplify, to paint the meaning rather than the mere surface…"
-Bette Tambling, Fresno Bee
Rollin Pickford painted watercolors from 1939 to 2004. As the decades passed, his technique evolved and his work progressed. To the experienced eye, an early 1950s Pickford watercolor is easily distinguishable from, say, a 1970s watercolor by its size, the type of paper and pigments used, and its style. Each decade of Pickford's oeuvre has its own unique qualities.
The pricing of Pickford watercolors is based on several factors, including age, condition, rarity, and quality. Those that have been published command higher prices. Full sheet watercolors of average quality in excellent condition are $1,800. As the quality, age, and rarity go up, so do the prices. Sometimes smaller watercolors are priced lower than full sheets, though not in the case of rare vintage works from the 1940s to 1960s.
Another factor that will play an increasing role in determining prices is the Rollin Pickford Collection Project at Fresno State University. In 2013, the Pickford Family signed an agreement with the university to donate their entire collection of watercolors, drawings, journals, publications, and historic family photographs to the Henry Madden Library in annual installments. Hundreds of these works are already in the Library's permanent collection and their staff is busy preparing to launch its archive online. Each year, when the Pickford family gifts a portion of their collection to the university, the inventory of watercolors available for purchase shrinks and prices rise. So for the best selection and best prices, the time to buy Pickford watercolors is now.